Provence: the basics

This particular design style came to us from France province district, which it got its name from. This style absorbed the sophistication and elegance of local nature and architectural solutions. So, the most popular colors are natural, pastel and light. Keep reading to know more about French decorating style and do not forget to create your own Provence apartment in living room 3D planner by Roomtodo.


Distinctive features of Provence:


wooden details;
natural materials;
light walls;
ceiling beams;
many textile details;
real plants;
ruffles and lace;
china and ceramic elements.

Provence is thought to be most suitable for a country house. However, nowadays it is used even in city apartments. The great advantage of using this style in a small flat is that it makes your space look much bigger. Moreover, due to a huge choice of designer solutions, everyone can find options suitable for their home.


Color choices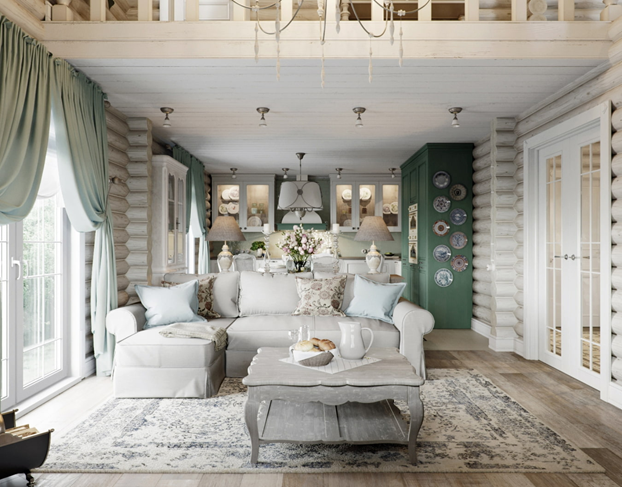 Provence hates too bright colors. It is about restrained, calm and very light shades. Beige, white, olive, lavender and light blue can be often seen in such interiors. As for the warm colors, there are light mustard, pastel yellow, terracotta and ocher. Also, designers may include sea shades, they create a great contrast and complement the light walls and furniture.


Provence interiors can remind of classics, where expensive wood, round furniture and symmetric placing is used. However, traditional Provence style is more light and friendly. There you can see pillows, beautiful flower compositions in gentle vases and home plants in ceramic pots. It has some common features with classic decorative style, but at the same time stands out with its coziness.


Floor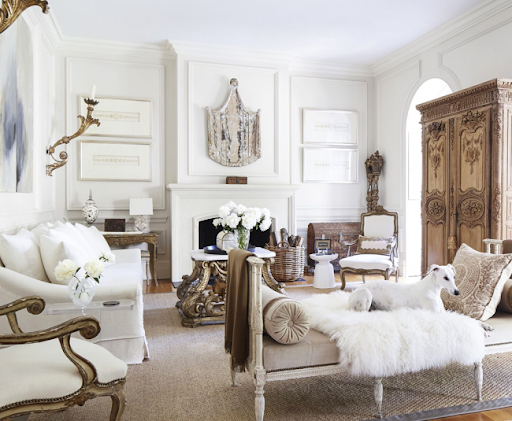 Natural materials are must use for Provence. That is why you will almost always see wooden floors. Whitened or raw board makes great match with the general atmosphere. Also, there is no need to use natural wood, you can always substitute it with wood imitation flooring. It is much more affordable and also great looking.


If you do not like leaving your floor uncovered, use a carpet. The main point is that it does not attract too much attention, but is neutral addition to the interior. Stick to natural colors and avoid dark shades – then your apartment will have the harmony inherent for the original French Provence. Gain some inspiration from our gallery – and feel the style!